Hi MILFers! Tom here, you're wayward Australian correspondent. I've been a bit absent around these parts as of late, having filled the last few months with so much travel, and so many films, that I've scarcely had time to pick up a (virtual) pen. And certainly, 2012 has been a banner year for me in terms of movie watching, including visits to no less than six major film festivals in three separate continents, bringing my grand total of theatrical viewings to a whopping 216 (an average of 18 per month, 4.153846153 per week, or 0.590163934426 per day). No matter how you cut it, it's a pretty substantial number, which is why I'm now bringing you my Top 10 Films of 2012 That You Didn't See. It's not an entirely accurate title – I'm sure some people have seen them.  But given they're mostly unreleased festival films, there's a good chance that a lot of you haven't. Hopefully this list provides a bit of incentive to check them out if and when they ever get a release.
10. I DECLARE WAR
Screened at both the Toronto International Film Festival and FantasticFest in Austin (I saw it at the latter), I Declare War is a great Canadian film about kids playing war in the woods. Directors Robert Wilson and Jason Lapeyre let us see the fighting from the children's perspective – complete with real guns. The film does a great job of getting inside the heads of pre-teen boys, and features some amazing performances from its very young cast. It's also not the last time you'll see Lapeyre's name on this list.
9. KLIP
Easily the most confronting film I saw this year, Clip is a Serbian film that's arguably more difficult to watch than A Serbian Film. Screened at the International Film Festival of Rotterdam (where it was the co-winner of the festival's top prize), the film tells the story of a damaged teenage girl who essentially prostitutes herself to a boy in her class. Make no mistake; the sexual content is horrific and extraordinarily – extraordinarily – graphic. But the direction by first-time filmmaker Maja Milos is excellent, while the performance of lead actress Isidora Simijonovic will haunt you for days.
8. KOTOKO
Well, if Clip is the most distressing film I saw at the IFFR, Kotoko would probably be the second most. From Japanese body-horror master Shinya Tsukamoto (Tetsuo), the movie follows a single mother (played by J-pop star Cocco) as she struggles to raise her infant child while battling paranoid delusions and extremely violent fantasies. A sensory overload full of frantic camerawork, rapid editing and healthy lashings of black comedy, it's a weird and wonderful journey into insanity. With an emphasis on the weird.
7. A HIJACKING
One of the last films I saw at the Toronto International Film Festival this year, A Hijacking is a Danish production that recounts with unsettling realism and low-burning tension the hijacking of a Danish cargo ship by a group of Somali pirates, and the months of painful negations to facilitate the crew's release. Docudrama style camera work has rarely been as effective, as director Tobias Lindholm draws you in to the increasingly dank and desperate quarters of the sailors whose lives hang precariously in the balance.
6. MUCH ADO ABOUT NOTHING
Sure to get fan-boys salivating, Joss Whedon's follow up to The Avengers couldn't be more different: a low-budget, black and white, modern day Shakespeare adaptation shot over a few short weeks in his own house. And yet they're irrefutably the work of the same director – a man who prioritises dialogue and character over generic Hollywood spectacle. The final product is hilarious and charming, as is each member of the wonderful ensemble cast (including Whedon television regulars Alexis Denisof, Amy Acker, Fran Kranz and Nathan Fillion). Premiered at TIFF; hits theatres mid-2013.
5. THE ICEMAN
At this point I'll see just about anything with Michael Shannon in it – no one does creepy intensity like he does. In The Iceman, he plays real life hit-man Richard Kuklinski, who murdered over a hundred people on behalf of the New York mafia during the fifties, sixties, seventies and eighties, all the while living a double life as a loving husband and father. Think Goodfellas meets Dexter.  The movie also co-stars Ray Liotta, Winona Ryder and a scarcely recognisable Chris Evans as a fellow mob hit-man who drives around in an ice-cream van.
4. HEADSHOT
One of the coolest movies of the year, Headshot, from Thai director Pan-Ek Ratanaruang, is also about a hit-man, one who's forced to reconsider his career path after a bullet to the head turns his view of the world literally upside-down. With sleek cinematography, thrilling action and a clever non-linear time-line, anyone who likes the styles of David Fincher, Christopher Nolan or Park Chan-Wook should definitely check this one out. Caught it at the Sydney Film Festival; currently available on DVD.
3. COLD BLOODED
The second film from Canadian director Jason Lapeyre to appear on this list, Cold Blooded, which I also saw at FantasticFest, is easily my favourite thriller of 2012. Actress Zoie Palmer stars as a policewoman charged with watching over an injured diamond thief as he recovers in the empty wing of a hospital. But when the robbers bloodthirsty associates, led by the ruthless Louis Holland (William MacDonald) show up looking for him, the film transforms into a deadly, heart-stopping game of cat and mouse, punctuated by moments of brutally effective violence.
2. REBELLION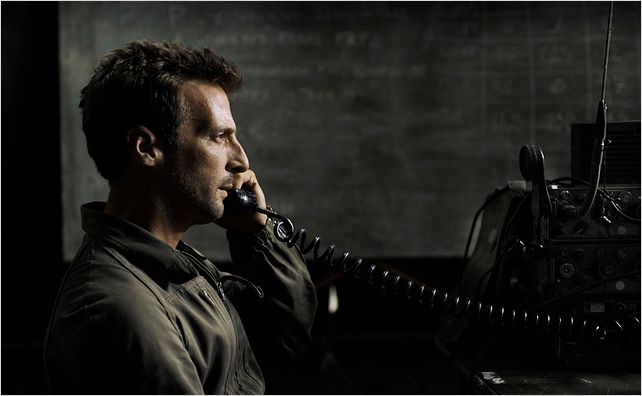 After a couple of Hollywood duds in the form of Gothika and Babylon A.D., French writer-director-actor Matthieu Kassovitz returns to his native language with this tense, distressing and fantastically made war film set during the New Caledonian uprising during the late nineteen eighties. It only got a very brief theatrical release in Australia, yet for my money it unseats The Hurt Locker as the best war movie of the century so far. Available on DVD.
1. IT'S SUCH A BEAUTIFUL DAY
My favourite film of the year, period, It's Such A Beautiful Day joins the last three short films of cult animator Don Hertzfeldt – Everything Will Be OK (2006), I Am So Proud of You (2008) and It's Such a Beautiful Day (2012) – into one sixty-two minute feature, about a terminally ill-stick figure named Bill. Hilarious, profound and emotionally devastating – often all at the same time – the movie is like an unpretentious cross between Terrence Mallick, David Lynch and Seth McFarlane. Part 1 can be watched on YouTube, while the full length feature DVD is available to purchase online. Don't miss it.
Remember, we here at Man, I Love Films don't do definitive lists. We do our favorites and we want to hear yours. So, make sure and tell us about them in the comments section below.